The strength of the future lies in anticipation: if we all turn our heads in the same direction and try to understand what might happen, we will know what to do.
"Why didn't we achieve our goals yet? And how is it so hard to achieve them?" These are questions we often get, while we can spot the missing element from a mile away: transformational leadership. By inspiring individuals to change their expectations, perceptions, and motivations, transformational leaders have the power to guide teams towards common goals. How transformational leaders can take their teams on a journey of transformation and shape a future of possibilities:
Inspire and understand the future
By conducting foresight exercises, while working with a core team, leaders can create specific scenarios for their company. Guide these exercises with external expertise. These scenarios should be guided by external expertise to ensure plausibility and prevent them from becoming mere fantasies or tales of fear. Inspire the team and help them gain a deep understanding of the future landscape.
Embrace diverse perspectives
Invite other teams to act as mirror teams. They bring fresh perspectives and challenge the deliverables of the core team. By encouraging diverse viewpoints and fostering constructive critique, leaders create an environment that encourages innovation and out-of-the-box thinking.
Utilize scenarios as decision-making frameworks
Value scenarios as decision-making frameworks. These scenarios can be used in strategic decision-making, portfolio management, innovation strategy, and more. By aligning organisational decisions with the envisioned future, you can ensure that every action and initiative contributes to the transformation journey: an approach that helps to create a cohesive and purpose-driven roadmap for success.
Involve and engage everyone
Involve and engage everyone by creating a comprehensive communication strategy that effectively communicates the future vision of the entire organisation. Don't tell fairy tales, people won't believe you. Scenarios help you tell the future in a realistic way. Scenarios are based on a scientific method to understand extreme but plausible outcomes. Moreover, everyone's contribution matters. Make individuals feel connected to and excited about the future, to foster a sense of ownership, empowerment and collective responsibility. This seems to take time, but at the end of the day, the agility you've managed to install in your organisation is your success factor to actually save a lot of time and speed up when needed.
The future holds endless possibilities, waiting to be shaped by inspirational and transformational leaders that understand that all our everyday decisions have an impact. At TomorrowLab, we believe that involving everyone in the future journey, is key in your transformation journey.
We also emphasize the significance of this leadership style in guiding organisations through transformational journeys. Aspire to be a transformational leader, and together, we can create a future that exceeds our wildest dreams.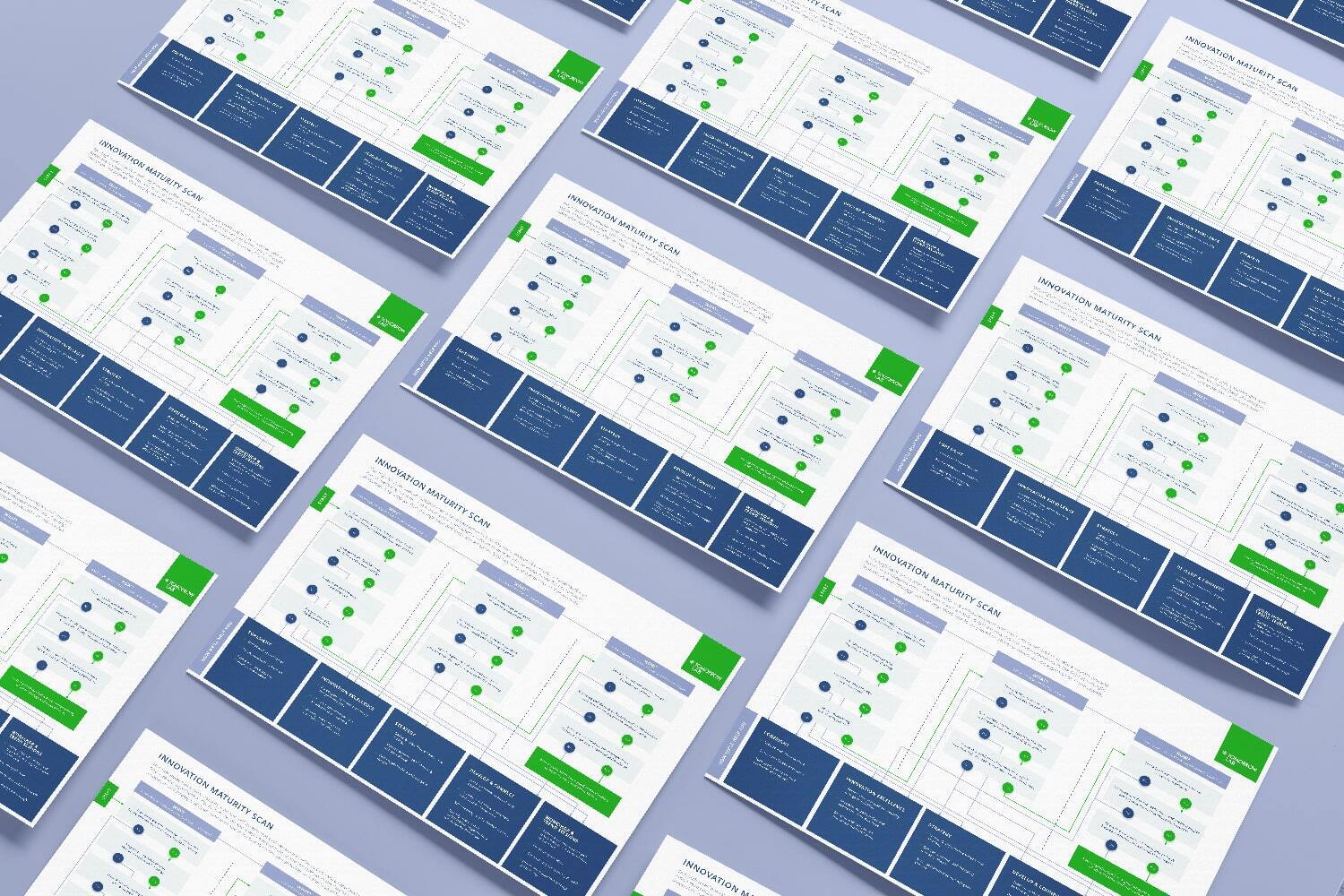 Is your company ready to face the future?
Ready to become a transformational leader yourself?
Get in touch with our strategy & innovation consultants, and we are more than happy to help you.
Our experts in this domain
Marijke Verhavert
Director
Willem-Jan Jacobs
Sales Director